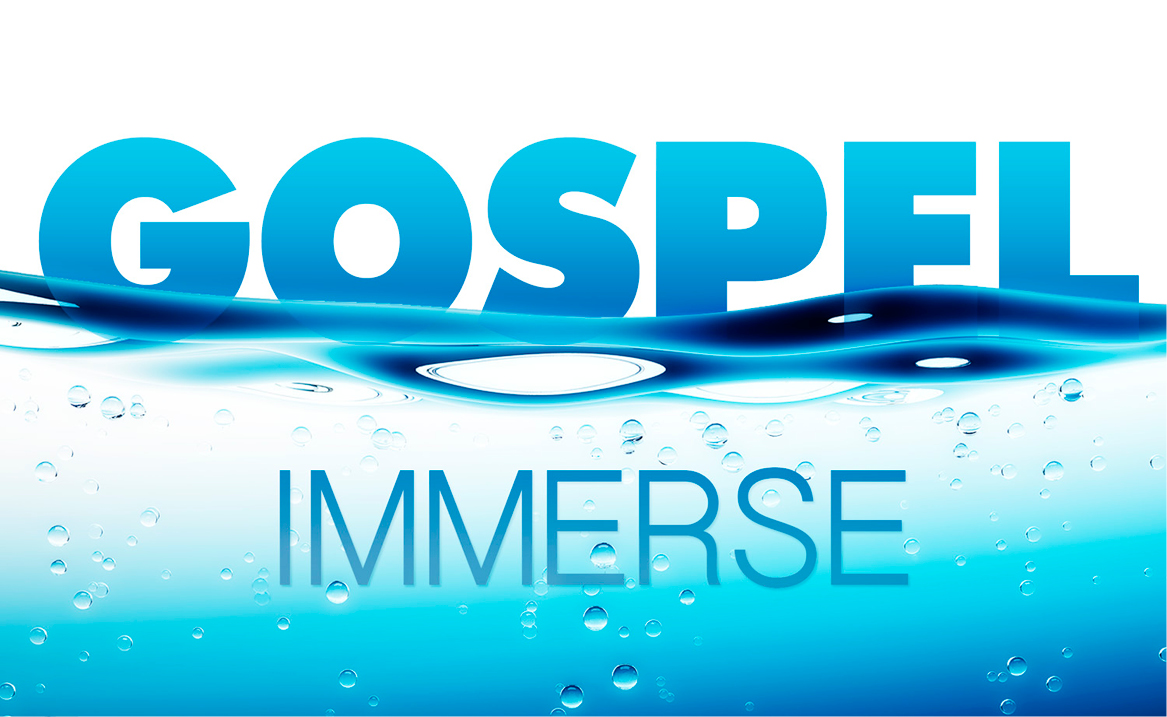 Immerse:
- to plunge or submerge into something that surrounds or covers;
- to involve oneself deeply; absorb; preoccupy
Peter tells us that the angels are fascinated by it. Paul calls it the power of God and declares that he will never be ashamed of it. It was proclaimed by angels at the birth of Christ and it later became the message of his passion. It is the gospel; Good News; the central message of Christianity that distinguishes it from all religion. Grace, redemption, the cross, adoption, glory, forgiveness and the Kingdom of God, it's the gospel.
For the next two months we are going to immerse ourselves in the gospel. We are going to ponder it and let it saturate our hearts and minds. We are going to call everyone to dive in to the gospel for ultimately it is not enough to know about it…the gospel must be experienced.
Teachings will include among other topics
Our Gospel Story
Kingdom Come
Christ is the Gospel
Gospel Saturated Community
Partners in the Gospel
The Cross Changes Everything
Resurrection: The New Normal
Update Required To play the media you will need to either update your browser to a recent version or update your Flash plugin.
A Church Without Walls
"We do not believe that material comfort is a worthy goal for a Christ-follower. We live for a dream bigger than the American Dream and inconvenience ourselves for the sake of those in need, locally and globally."
"We believe that the early church grew through an example of sacrificial generosity and supernatural grace, and so should we."
"We believe that everyone has a calling and we want to help you discover yours."
"We believe that if all we do is grow Calvary, we have failed. Our church is more than just Calvary. We love the whole church of the city."
"We believe that Church is not primarily an address, it's a people. You can cancel a worship gathering, but no one has ever been able to cancel the Church."