Facilities and Reservations
Calvary has multiple rental options. To reserve space at a Calvary facility, please fill out this FORM and someone will be in contact with you shortly.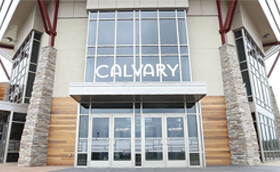 Calvary Harvest Fields
Calvary Harvest Fields is the newest building on the Harvest Fields property and is the home for Calvary worship gatherings on the weekend. It includes an auditorium, conference room, break out rooms for meetings, a Challenge Trail indoor play space for children, and The Commons, which offers an incredible view of Mt. Nittany and Happy Valley. For more information or to reserve space at Calvary Harvest Fields please fill out this FORM.

DIRECTIONS to Harvest Fields. Please do not turn into the old Harvest Fields entrance off the 322 Bypass - this is EXIT ONLY and RIGHT TURN ONLY.
The Harvest Fields entrance is via Discovery Drive off South Atherton.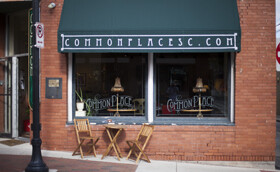 Fraser Street Commons
Located at 115 South Fraser Street in downtown State College, this open and sunlit room is available for individuals and small to medium sized groups as a community living room, gathering spot, art space and hangout. This warm and welcoming retreat from the hustle and bustle of downtown features coffee from local vendors, free WiFi, and plenty of space to accommodate community friendly events.
Fraser Street Commons is supported by the people of Calvary. It is our hope that it blesses the downtown and campus communities and demonstrates living proof of a loving God. For more information: commonplacesc.com