Staff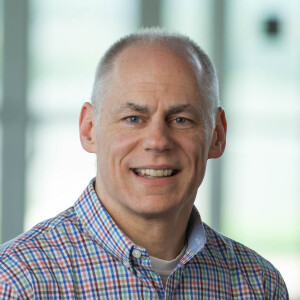 Dan moved with his family to State College in January 2000 to serve as Calvary's Executive Pastor. Prior to coming to Calvary, Dan served in a similar capacity for over five years at a church in Manahawkin, NJ. Dan completed his Master of Divinity degree through Columbia International University (Columbia, SC), and, together with his wife Christina, served with Campus Crusade for five years following college at Miami (OH) University. Dan and Christina have three children (Anna, Sarah, and John). Dan finds great pleasure in commuting to work on his bike, following college sports, and spending time with his family.
Fun Facts
Your most recent purchase?
I avoid shopping at all costs…but probably ice cream.
What's your biggest challenge?
Staying consistent in my walk with the Lord and getting three kids through college. (I realize that's two challenges.)
What's your current sound track?
What does this even mean?
What is something most people don't know about you?
I bike at least 2500 miles each year.
What type of books do you enjoy reading?
World War II history and classic Russian and British literature. And the Bible, of course!
If you could vacation anywhere, where would you go?
Someplace quiet, cool, no humidity – the mountains.
What inspires you?
A big vision…one that's too big to accomplish without God.