Staff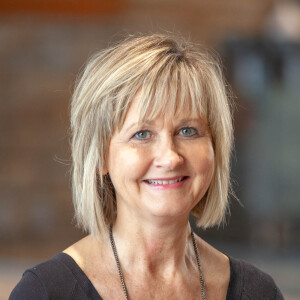 Lynn moved to State College in 1994 when Dan was called as Lead Pastor to Calvary. They have four adult children: Sarah, Katy (married to Josiah), Jacob and Josh. Dan and Lynn are embarking on the empty nest season of life.
Lynn has been involved in various ministries at Calvary, however, her main passion continues to be prayer. As prayer coordinator (since 2006), she desires to see Calvary become a House of Prayer, a place where prayer saturates everything and individuals are passionate about Jesus. She loves to read, spend time with family and friends, travel, and much to Dan's dismay, she especially enjoys shopping! Lynn loves to pray with people and see God heal and replace the broken places with peace and joy.
Outside of Calvary, Lynn serves on the Board of Overseers for the Baptist conference, as well as the Executive Board. She's also serving on the Presidential Search Committee, as the current President of Converge Worldwide retires in the near future. These boards include numerous trips to Orlando, which is one of her favorite places to visit.
Fun Facts
What is your biggest challenge?
Currently, my biggest challenge is redefining what my roles are as I prepare for an empty nest. Being a mother is one of the best parts of what I get to do, so with the last one headed out the door to college, I'm figuring out what life looks like now!
What is your favorite snack?
In general most things with chocolate! Specifically...chocolate chip cookies.
Favorite Vacation?
My two favorite places are Cancun and Hawaii. I love the ocean, and my favorite color is blue. The amazing blue colors of the ocean in both of those places is awe-inspiring! The sound of the ocean waves is the most relaxing sound I know!
What inspires you?
When God speaks to me...whether through a Scripture verse, through a sermon (my favorite preacher happens to be Dan :-) or that whisper in my heart...when I know that God has spoken to me in some way, I am inspired in my walk with Him,and it stirs up a deep hunger for more of Him in my life. It motivates me to go deeper in my faith and love Him better!