Staff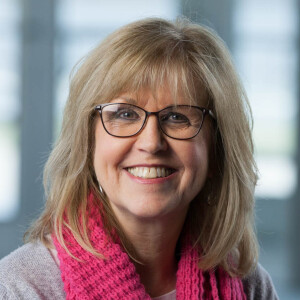 Sherilyn leads teams that help people connect with each other. She loves people of all ages! Her personal experience has convinced her that Jesus is in the business of capturing hearts for a lifetime of following Him, whether that journey begins as a young child, seasoned adult or somewhere in between. She is passionate about people experiencing the transforming power of the Father's love and the Word of God through practical understanding of both. Sherilyn and her husband, Dave, are happy to be part of the Calvary Harvest Fields family.
In her free time she enjoys reading a good book, being at the beach (on the shores of her native land, California!), laughing her head off, taking a long walk, studying God's Word, eating Jamoca Almond Fudge ice cream, and most of all spending time with her family, or her girlfriends. Sherilyn is also an avid college baseball and football fan!
Her Harley-riding husband (Dave) is a Health and Phys Ed teacher at Mt. Nittany Middle School. They have two grown sons (Ben and Andy) and are empty-nesters who live full lives. Sherilyn loves many things about Calvary but what she loves most is that Calvary is a place where truth and grace abound, and that Calvary folks don't want to just "come" to church, they want to "be" the church.
Fun Facts
Your most memorable experience?
My most memorable experience was snow skiing in the Swiss Alps where we only rode the tram up twice and yet skied all day long. Incredible!
What type of books do you enjoy reading? What inspires you?
I LOVE biographies and autobiographies more than any other genre; peeking into the window of another's heart and life inspires me … whether in person or via text.
What's your favorite season?
I love SUMMER and feel most alive in shorts and flip-flops … and I also love fall and spring.
If you could vacation anywhere, where would you go?
I can't wait to travel to Greece someday! I love the Greek culture that makes a meal an event and whose priority is relationships.