Staff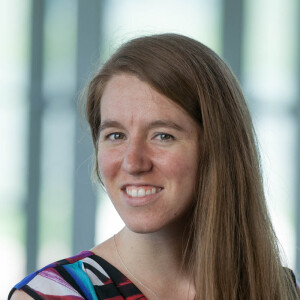 Shelby moved to State College in August of 2013 to be a nanny and worked as a waitress on the side before she joined Calvary's staff. The family she nannies for knew of Calvary and Third Place and recommended that she attend church there - and the rest is history.
Shelby grew up between Michigan and Tanzania, East Africa. When asked about "home" or where she's from, her mind quickly bounces through about eight houses on three different continents before picking what seems to be the most appropriate answer for the time.
Some hobbies include doing anything outside, taking walks, hanging out with friends, playing guitar, hanging out with kids, getting coffee, climbing trees, going on picnics, and anything labeled as an adventure.
Fun Facts
What's your favorite style of music?
I've been told that I listen to grocery store music, but I just like music you can play in the background, like Jack Johnson or Nora Jones. I like any music as long as it's not yelling at me, so no heavy metal.
Your most memorable experience?
Seriously? This is impossible. If you'd like to hear stories, let's get coffee!
What has God been showing you lately that has surprised you?
One thing I just seem to keep learning over and over again is that God didn't and doesn't just wait for us to ask Him things. And since we are called to follow His example we shouldn't wait for people to ask us either. He offered forgiveness WHILE we were sinners, not only once we repented. We should too. And it's the same with love, with joy, and with our talents. He's always showing me to stop being stingy and give first, love first, forgive first... and then to trust Him with the outcome. He doesn't promise things will 'get better'. He just calls us to follow Him.
Your most recent purchase?
Thank you cards.
What type of books do you enjoy reading?
I'm in the process of "learning to like to read." As I kid I read the Bible and what I was forced to read for school. In college there was no time for fun books. Now I try to go back and forth between "Jesus books" and novels. One of my favorite novels is In Fullness of Time by Lorna J. Shaw.
Your favorite snack?
Ice cream. Sometimes I even eat it for breakfast.
What was your childhood ambition?
I had a bunch but two of my favorites were (are) to be the person who bags your groceries at the grocery store and to have 50 kids (and by 'have' that includes adoption)!
If you could vacation anywhere, where would you go?
Matema beach. It's a little paradise: a white-sand beach in Tanzania on Lake Malawi. Not only is it beautiful and a relaxing getaway, but it also comes hand in hand with the best mangos, pineapple, cocoa, bananas, papaya, guava, pomelo, and passion fruit God ever made!
What is your role at Calvary?
I work with the outreach team. So basically I get to love people for a living. I hang out with my "friends without houses," make a lot of phone calls, co-lead a college Bible study, coordinate service projects, write thank you notes, and make sure to bring in baked goods to the office on Fridays.