Staff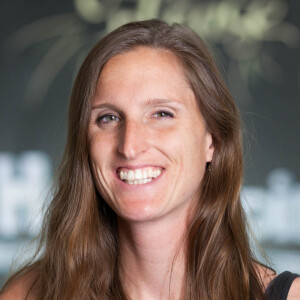 Allison MacNeal Bruce, Ali for short, grew up in Bolasburg, Pa with two loving parents and three brothers. She was involved with sports (basketball, baseball, golf and snowboarding) from a young age. By the time she was 17 she had developed a passion for sharing her faith with her peers and youth around her. Ali graduated from State High in 2008 and took time off of school to nanny and be a Young life leader in the State College area. She volunteered with XStream, Calvary's youth group, during her college education. Ali graduated from Penn State in 2013 with a degree in Sociology then embarked on The World Race, an 11-month mission trip to 11 different countries. God used "the Race" to take her all over the world, opening her eyes to his glory and faithfulness with the end goal to bring her back to State College, again to work with the youth in the area. Ali currently holds three part-time jobs along with her part-time position as a Calvary staff member under Pastor Stacy Sublett.
Fun Facts
What is your most memorable experience?
While I was on the World Race in Northern Ireland I saw my teammates leg healed right in front of my eyes.
What was your most recent purchase?
Deodorant. Fresh scent.
What's your favorite season? Why?
Winter. Snowboarding is my jam.
What is your favorite snack?
Port wine cheese with Triscuits.
If you could vacation anywhere...where would you go?
Cape Town, South Africa so I could see all my old friends at Camp Joy, a rehab center for drug addicts and gang members.