Staff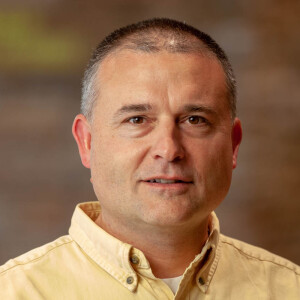 Vince Smith
Gathering Pastor, Calvary Penns Valley
office: 814-238-0822 ext. 12
vince@calvarysc.org
Vince and Beth have been married for 20 years. They have four daughters and currently have two young foster children in their home. Vince grew up in Meadville, Pennsylvania before coming to Penn State where he earned a degree in Animal Science. After college Vince worked as the herdsman for a large Angus farm in York, Pennsylvania before being called into full time ministry. The Smith's currently live on a small farm in Penns Valley where they enjoy raising steers, chickens, and many other animals. Vince served as the youth pastor at Bethel Church in Ogden, Iowa before returning to State College Christian Church where he served for more than 16 years as the youth pastor, then eventually as the Lead Pastor. Vince co-founded Haven of Hope Zambia, a ministry that serves more than 200 orphans and vulnerable children. He also serves as the director of the Centre County Orphan Care Alliance which strives to educate, motivate, and equip every Christian in Centre County to care for the fatherless.
Fun Facts
What's your favorite style of music?
Country! It's what will be playing in heaven :)

What is your biggest challenge?
Trying to understand my 5 daughters.
What was your most recent purchase?
44 chicks

What book has changed you the most and why?
Besides the Bible it would have to be "Six Dangerous Questions to Transform Your View of the World", by Paul Borthwick. It was a great book, but two of the questions, "Do I Believe that God Wants to Use My Life?", and "Whose Agenda Will I Live By?" wouldn't leave me alone… I surrendered to God's agenda again and within a few weeks I was headed to Zambia, Africa where I met hundreds of orphaned children. Visiting the orphaned children wrecked me and inspired me to be an advocate for the fatherless both locally and globally for the rest of my life!
If you could vacation anywhere...where would you go?
Big Horn Mountain of Wyoming! I had the opportunity to cowboy in the Big Horns. Just being there makes me repeatedly say, "God is Awesome!"
What inspires you?
The possibility of being used by God to see thousands of fatherless children saved both physically and spiritually!