Staff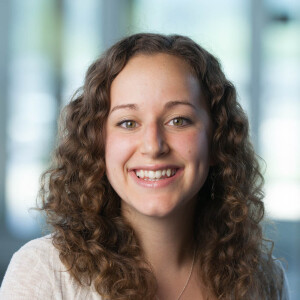 Mariele moved to Pennsylvania when she was 11, from Long Island, New York. While almost all of her extended family is still in New York, most of her immediate family lives in Bellefonte. After high school, Mariele attended Empire Beauty School and became a licensed cosmetologist. She worked at a spa for two years.
Fun Facts
What is your favorite style of music?
To pick one style of music is nearly impossible. I often use music as an outlet so I feel like anything with good lyrics and a nice melody will win me over. I am a huge fan of oldies music, and music from 80's and 90's too.
What has God been showing you lately that has surprised you?
I'm surprised by God on a daily basis. In the past month God has personally let me experience the greatness of letting go of "my wants" and filling up that space with what He desires for me.
What was your most recent purchase?
A new coffee mug, because you can never have too many!
What is your favorite season?
The crisp Fall in Pennsylvania is so glorious, especially when the leaves on the mountains begin to change. In my family we always say "It looks like a Bob Ross painting." I also love the relaxation that summer brings, not to mention being able to star gaze on a warm summer night. There's nothing like it!