Give
Support Calvary Global Kids (more info)
Support Calvary's Staff/Interns (more info)
Decide in your heart how much to give. And don't give reluctantly or in response to pressure. For God loves a person who gives cheerfully. And God will generously provide all you need. Then you will always have everything you need and plenty left over to share with others. (2 Corinthians 9:7-8)
God is doing incredible things through Calvary and we love that you're a part of it. It's not about fancy buildings or getting bigger. It's about Jesus—and his transforming power. It's about making an impact in our communities and across the world. That's why we do what we do. And that's what your giving supports.
God's not after your money; He doesn't need it. He's after your heart. And He wants to bless you.
GIVING FAQs
How much do I give?
Many times we tend to look at the size of the gift or the goodness of the cause. But Jesus measured generosity by a different standard: the condition of the giver's heart. The best place to begin is by giving 10 percent of your income, which was modeled for us in the Old Testament. Some may want to start with more or less, but it's often best to begin with a set percentage on a regular basis.
Key things to do before giving:
Ask God for direction.
Choose a percentage and commit to it.
Remember everything you have belongs to God—the act of giving is simply offering back to God what is already his.
Why One Fund giving?
First, this approach reminds us that we are one movement with one vision. With a God-sized goal of $8.5 million over two years (see One by One), every dollar given will count as a part of our one vision to be part of God's story in the world.
Second, when we give to different funds, we place greater value on some giving and less value on other giving. When we separate "missions giving" from "supporting the church," it is easy to forget that support for the local church is support for the mission. The church is Christ's "Plan A" for reaching our community and the nations with the Gospel.
Can I designate my giving to a specific purpose or fund?
No. During this two-year period (May 2014—April 2016), every contribution to God's work through Calvary is a contribution to our One Fund. With the exception of gifts to personal support or sponsorships, everything funded through special funds in the past will continue as budget items in the One Fund. We will not give to separate funds. Therefore, every weekend becomes an opportunity to celebrate and contribute toward what God is doing in and through Calvary as we give for our church, community and world.
What are the possible advantages of a stock donation?
Non-cash gifts (i.e., stocks, bonds, and mutual funds) that have increased in value since you have owned them can result in extra tax savings, which allows your money to go further for ministry. In addition to regular tax savings, capital gains tax is not due on assets given to charity. Calvary will help you facilitate a stock transfer anytime into our brokerage account. If the stock has depreciated in value, the best step usually is to sell it, deduct the loss on your taxes, and make a tax-deductible, charitable donation of the proceeds.
How can I view my contributions?
See Ways to Give (statements).
Can I set up automatic giving?
Yes! See Ways to Give.
How secure is my Online Giving Account?
An online giving schedule through myCalvary provides the most popular and flexible giving option. The use of your own private username and password guarantees all transactions are secure at all times. Calvary Church utilizes Church Community Builder which implements multiple levels of encryption and safeguards for your data.
The ability to store, view and remove giving information is restricted to the donor. Payment information is not stored on Calvary or Church Community Builder servers. Instead, it is stored securely through BluePay's (our third-party processor) servers which fully meet the PCI Security Standards Council compliance guidelines.
How do I know that my offering is being used for Kingdom purposes?
We make every effort to stay Kingdom focused. Our leadership carefully and prayerfully decides the budget every year followed by an approval at a congregational meeting in November. Check out "Where It Goes" for more details on our priorities.
Why do some staff members raise support?
Staff members who raise support choose to do so out of their high level of commitment to the mission and vision of Calvary and their desire to serve the Church even when funds are not available to staff their position.
A large percentage of our congregation is made up of students, which results in a smaller budget than comparable-sized churches. Raising support enables us to staff certain positions that could not be funded otherwise.
Raising personal support allows interns to have a more focused ministry experience without having to work an outside job.
How do I support a staff member?
Submit the form at the bottom of the Give Online page (Support Calvary Staff/Interns) or print and mail this form.
How do I support a child through Calvary Global Kids?
Learn more about Calvary Global Kids here. You can support a child directly by submitting a form at the bottom of our Give Online page.
What if I have questions that aren't covered here?
We're here to help! Contact us at
WAYS TO GIVE
Give Online
Electronic giving is the best way to consistently support the mission and vision of Calvary. There's no hassle of writing weekly checks or making up for missed services. Easy instructions are below.
Login in to your myCalvary account to give your gift directly from a bank account or debit/credit card. This can be set up as a recurring OR one-time gift.
Please note: We strongly encourage giving directly from your bank account. The fees charged to Calvary are considerably lower with this option versus a debit/credit card (i.e. more of your gift will be available for ministry).
Login to myCalvary. If needed click "Forgot Password?" or "Sign Up" (lower left) if you have not received a login and password. An email will be sent to you with that information.
Click "Give" tab (top row under church name).
Choose either One-time Gift or Repeating Gift
Fill in the requested information and click "Submit."
Cash and Checks
Please make checks payable to Calvary. Each Calvary gathering has a place or a designated time during the service to place your check or cash in the offering.
You can also mail a check to our office:
Calvary, Attn: Finance, 201 Harvest Fields Drive, Boalsburg, PA 16827
Non-Cash Giving
Donate non-cash gifts—stocks, bonds, and mutual funds—either as current gifts or as planned gifts as a portion of your estate.
Stocks/Mutual Funds
IRAs
Planned Gifts
If you are interested in any of these types of giving, please contact our Executive Pastor, Dan Dorsey at .
Statements
You can view your giving history and download your giving statements online at myCalvary.
Downloading giving statements is easy! Just follow the steps below. It's a great way to help the church keep costs down and reduce paper usage.
Prefer a paper statement? Contact Sara Pensyl at 814-238-0822 x15 or .
Login to myCalvary. If needed click "Forgot Password?" or "Sign Up" (lower left) if you have not received a login and password. An email will be sent to you with that information.
Click "Give" tab (top row under church name).
Click "My Giving Statement." (right side under Actions)
Under Date Range, choose "Last Year" from the drop down, then click "Create." From there you can print the statement or simply access the information you need for your taxes.
WHERE IT GOES
Continue the Mission
Resource our staff, current facilities and discipleship programs to strengthen the body of Christ.
Resource community outreach ministries such as CityServe and Saturday of Service to help us reach our neighbors.
God has uniquely positioned us as a leading church in the community. In years to come we want to continue to introduce Jesus to our region by loving our neighbors well. Those neighbors are congregations, businesses, non-profits, schools and, of course, the people we live alongside. The staff will continue to lead us in our mission to be a church without walls and compassionately serve our community and world.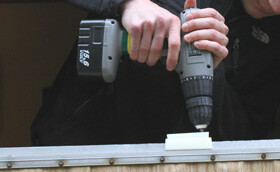 ---
Impact the Next Generation
Serve kids around the world through supporting orphanages and local non-profits.
Develop a Leadership Institute and enhance the Ministry Apprenticeship Program (MAPs).
Resource and serve local families.
God has developed a culture at Calvary that has the heart to reach the next generation. Through developing young leaders, serving families and kids of all ages — locally and globally — and introducing students to Jesus, we desire to see a mighty move of God in the next generation.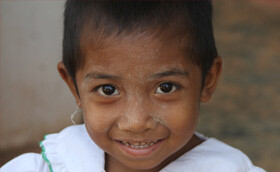 ---
Expand our Reach
Develop Harvest Fields, existing multi-site locations and start new sites as God leads.
Invest in a church planting movement in Myanmar.
Support our missionaries who extend Christ's love around the world.
We are a multi-site movement. This is not just a phase or a temporary solution to our facility problem. God has led us here. In 2000, we went multi-site for the first time, moving one of our gatherings to the North High School auditorium. No more than a few hundred churches nationwide were multi-site then. Multi-site simply fits so well with the church-without-walls vision. We are taking church to where people live.