Staff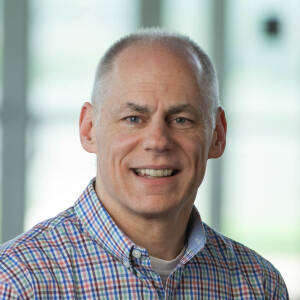 Dan Dorsey
Executive Pastor
office: 814.238.0822 ext. 11
What brought you to Calvary?
I have served as Calvary's Executive Pastor since January 2000. Prior to coming to Calvary, I held a similar position for five years at a church in Manahawkin, NJ. I completed an MDiv through Columbia International University (Columbia, SC), and, together with my wife Christina, served with Campus Crusade for five years following college at Miami (OH) University. We have three adult children: Anna (married to Caleb and mother of our two sweet grandchildren, Eliana and Isaac); Sarah (currently teaching English in China) and John (married to Corey and serving with Cru in Ohio).
Some of my favorite pastimes are commuting to work on my bike, following college sports, movies and reading.
What is your favorite thing about serving at Calvary?
One of my favorite things about serving at Calvary is the encouragement to pursue the unique calling of God on each of our lives. As a result, in addition to my primary role, I've been able to put energy into areas of passion including the Racial Unity Network (R.U.N.), Financial Peace University and VITA (Volunteer Income Tax Assistance program).
What is your biggest inspiration?
One of my biggest inspirations of late is the National Museum of African American History and Culture in Washington, DC. After 3 visits, I still don't feel I've scratched the surface of that powerful experience.