Staff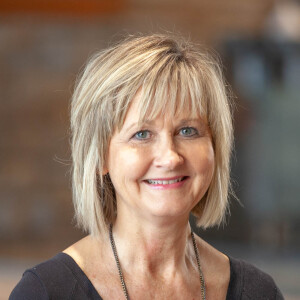 Lynn Nold
Director of Prayer Ministry
office: 814.238.0822 ext. 35
I moved to State College in 1994 when Dan was called as Lead Pastor to Calvary. We have four adult children: Sarah, Katy (married to Josiah), Jacob (married to Meredith), and Josh. We also have 2 grandchildren, Rory and Haakon. Jake is the Youth Director at Calvary, and our other children and grandkids live in Minnesota. The past 5 years we have experienced "empty nest" and that has been a hard process of figuring out what life and ministry look like with no kids at home! And now in this new season, I get to experience the incredible joy of watching my children thrive AND be a Grammy to my 2 grandkids...God is so good in every season of life!

I've been involved in various ministries at Calvary, however, my main passion continues to be prayer. As prayer coordinator (since 2006), I desire to see Calvary become a House of Prayer, a place where prayer saturates everything and individuals are passionate about Jesus. I love praying with people and seeing God heal and replace the broken places with peace and joy. I have been training in Spiritual Direction and look forward to being certified as a Spiritual Director in 2020. I feel called to nurture women towards greater spiritual freedom so that they can know how loved they are by Father God.
What is your favorite thing about serving at Calvary?

I have loved serving at Calvary mostly because I love the people that God has drawn to Calvary. Seeing people passionate about following Jesus and loving others gives me such joy. Dan and I are so amazed that we have been serving at Calvary for 25 years, and still love what we do and the people we serve and serve with! I look forward to all that God has ahead of us as we move towards our 2030 vision of doubling the number of Christ-followers in the Centre Region and releasing an epic number of leaders worldwide. What an amazing vision to join God and to be amazed at what He does through us!