Staff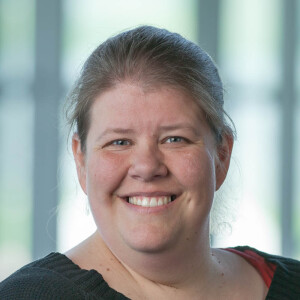 Kendra Gettig
Community Impact Director
office: 814.238.0822 ext. 20
As Calvary's Community Impact Director, I strive to connect the church with the community through service and evangelism. I often find myself spending time with overlooked people – our local homeless population, older and isolated community members, people struggling financially, people in our county jail or people in low-income housing communities. I consider my current job a "dream job", as I'm fully convinced that God cares deeply about marginalized people groups and wants to use His church to bring hope, healing, and restoration to them!
I grew up in this community – I was born and raised in Bellefonte. My immediate family still live there! I consider it such a gift to have all the people and things – family, community, and ministry – that I love in the same place! I attended school at Penn State University, where I studied Human Development and Family Studies, with an emphasis on counseling and social work. It was also at Penn State where I first heard the Gospel and decided to follow Christ – the best decision I've made in my life! Attending Calvary as a college student was incredibly helpful as a young believer – my faith grew immensely during those four years.
What brought you to Calvary?
After becoming a believer in college, I wanted to find a church family. A bunch of my friends from the campus ministry I was part of attended Calvary, so I tagged along with them! The reason I stayed at Calvary was that it was obvious from my first visit that Calvary's leadership cared about the church is a valuable part of the community and I wanted to be part of that! I first came to Calvary in September of 2001, immediately following 9/11 attacks. Pastor Dan was doing a sermon series on service … and using stories of churches in NYC serving the community following those attacks. I'm fully convinced that it was during that first sermon series that God started preparing me for my current ministry.
What is your favorite thing about serving at Calvary?
This answer is easy – the people! I LOVE the people that God has brought to Calvary. It is an incredible joy and gift to work with such an amazing staff team! But God didn't stop there - so many people at Calvary care deeply about serving and loving other community members! I love getting to serve alongside each one of you!