Staff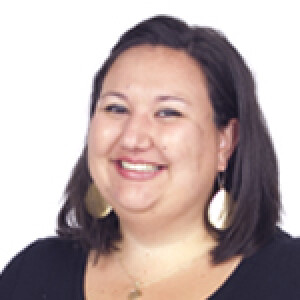 Theresa Heinz
Childcare Coordinator
Theresa is from Rochester, New York. She studied Human Development and Family Studies at Penn State and continued her education at Elim Bible Institute to study International Community Health. Theresa lived in Rwanda for 7 months, working with orphans and village children teaching English and helping with health care. She moved back to State College in 2007, becoming involved with a Calvary life group and children's ministry. She met and married Matthew in 2011 and they have one son, Elliott.
Theresa supports and resources Calvary Kids directors at each Calvary gathering. She is the point person for Calvary-wide kids' events like, Calvary on Campus, Sports Camp, Wee Kids Camp and more.
Fun Facts
What's your favorite style of music?
Acoustic, folk music. And anything played on a violin.
What is your biggest challenge?
Can I say getting a two-year old to eat his green veggies? :)
On the spiritual side, it would be trusting that God wants to be in the details of my life; not just the big things, but the little, day-to-day happenings, from losing my phone to cooking dinner to reading to my son. He's part of those moments.
What type of books do you enjoy reading?
I love mysteries. I was a huge Nancy Drew fan as a kid.
What's your favorite season? Why?
I love fall. Crisp, fresh air in the mornings, leaves turning brilliant colors, the excitement of a new school year, Thanksgiving, and pumpkin spice lattes. Oh, and my and my husband's birthdays.
Your favorite snack?
Hummus with veggies, kalamata olives, and warm pita. Yup, a hummus snack platter. Delish!
If you could vacation anywhere...where would you go?
I would go to Rwanda, Africa. The country, the people, the children hold a very special place in my heart. I love seeing the deep green hills and the red dirt roads and smiles of all the gorgeous kiddos. Rwanda was a place and a people that taught me so much about forgiveness.
What inspires you?
Right now, I'm inspired by my two-year old. He's has such an energy, a love of learning and an incredible way of looking at the world. Everything, to him, is an adventure, something new and fun. He has a huge heart, gives love without judgment. I've seen him hug someone when they were sad. I've seen him give his favorite toy to a child who didn't have any toys. I've seen him share his parents with other kiddos, who have been in our lives for just a brief moment. I've seen him open his little heart to those in need around him, never expecting anything in return. How can that not inspire?