Staff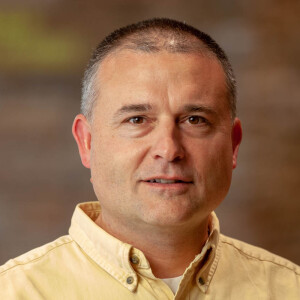 Vince Smith
Gathering Pastor, Penns Valley
office: 814-238-0822 ext. 12
I get to be the Gathering Pastor at Calvary Penns Valley! My wife, Beth and I have 5 daughters and 1 son ages 5 through 23. My degree is in Animal Science from Penn State University. After college, I worked as a herdsman for a registered Angus farm in York, PA while also serving the local church. We started in full-time ministry in 1997 in Ogden, IA before making our way back to Centre County in 1999. Our family currently lives in Millheim on 10 acres with our beef cows, sheep, chickens, dog, cats, and whatever else we think sounds like a good idea this month.
What brought you to Calvary?
We've lived in Penns Valley since 2003. I signed up to serve on the Calvary team in 2015 to help launch Calvary Penns Valley. It was an easy decision because we love Calvary's mission as a Church Without Walls. We love being part of a team that brings the love of Jesus to a community and helps individuals discover their unique God-given calling. And there's no place we'd rather do it than in Penns Valley!
What is your favorite thing about serving at Calvary?
Another driving passion for us is caring for kids from hard places. We've had more than 20 foster children in our home and adopted 3 of them. We co-founded Haven of Hope Global Ministries. I'm also the director of the Centre County Orphan Care Alliance which strives to educate, motivate, and equip every Christian in Centre County to care for the fatherless locally and globally.