Staff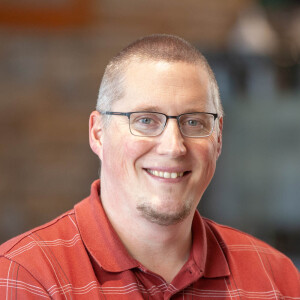 Scott Leddy
Pastoral Staff
office: 814.238.0822 ext. 37
My name is Scott Leddy and I'm serving as the Associate Gathering Pastor at Calvary Harvest Fields. I am married to Thea Leddy and together we are raising our five awesome kids. We live in Bellefonte and have been enjoying that area. I'm currently enrolled at Bethel Seminary as I work towards an MA in Transformational Leadership. I've never done so much reading in my life!
What brought you to Calvary?
I came to Calvary after concluding that the small church I had been leading for the last two years was supposed to move in a new direction. After praying through what that would entail we decided to dissolve our church and join Calvary. One of the main things that drew me to Calvary was the vision they had for the local church. Calvary isn't a church interested only in its growth, but in the growth of the whole Church in Central Pennsylvania. I had witnessed this multiple times before ever coming on staff. They showed it through the generosity of time and resources. They believe that there are blessings from God when they disadvantage themselves for the sake of God's kingdom...and it shows. That vision and passion for the Kingdom and the Church is something that excites me!
What is your favorite thing about serving at Calvary?
One of my favorite things about being a part of Calvary has to be the feeling of being part of an awesome family. Even around the office, our relationships are much more of a loving and supportive family than it is of standard coworkers. We have a great team of people around the office and they are all excited about Calvary's vision and in being a part of what God wants to do in and through our church moving forward.