Staff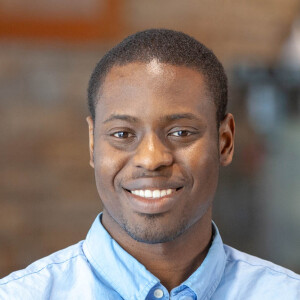 Seyi Ajayi
Ministry Assistant
I am a PhD student in geology at Penn State as well as a volunteer staff member at Calvary. I've been a student at Penn State since 2010, also completing a bachelor's and master's degree. My faith became personal to me while I was a junior at Penn State, and I was connected with various campus ministries. One of the main reasons I've stayed at Penn State and hope to stay at State College once I graduate is to continue to try to reach students on the campus.
What is your favorite thing about serving at Calvary?
My favorite thing about serving at Calvary is the number of friendships that I get to build with people. I came to Calvary because I first connected with Pastor Jorn, and really connected with his heart for prayer and revival. I had been communicating to a church near Philadelphia every weekend and was having a lot of fun doing it, but I got a sense that God was calling me to get back to investing more in this city.