Staff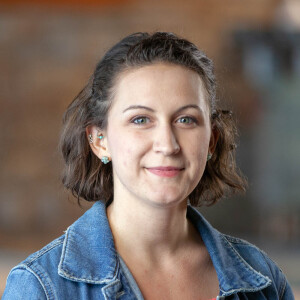 Brandi Weaver-Gates
Fraser Street Commons Curator, Wedding Coordinator, Impact Team
Hey there! I'm Brandi, or BWG as some on staff tend to call me. Exploring and experiencing new things is important to me, as well as relaxing at home with a book or my watercolors.
I began my relationship with Christ about seven years ago in Cell 15 -- a modern day Jonah story I'd love to share with you. God is literally THE BEST!
At Calvary, I have the opportunity to connect with many folks in our community through serving them in their need, ministering to our college students, and coordinating weddings. Getting to sit with individuals, catch a glimpse of their heart, and know that God loves that person with all of His heart is seriously a wonderful privilege and sweet joy. I can't imagine doing anything else. Hope to meet you someday!