Staff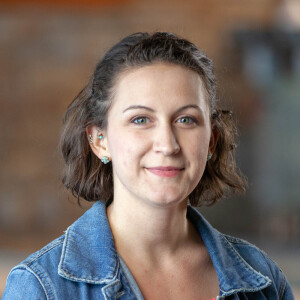 Brandi Weaver-Gates
Fraser Street Commons Curator, Wedding Coordinator
Hey Friends! I work for Calvary Midtown. I started working with Midtown in the summer of 2017 as a Ministry Intern -- Art's Fest Outreach was my first day! Since then, Jorn has brought me on full-time for campus outreach, curating Fraser Street Commons, and leading our Connections Team. My family and I are locals to the Bellefonte and Milesburg areas. At 8yrs old, I had accepted Christ through Child Evangelism Fellowship at Grange Fair. But I didn't fully understand what I had done and eventually went through, what I call, my "Jonah time." In 2015, I rededicated my life to Christ -- now understanding that I've entered into a relationship with a Loving God.
What brought you to Calvary?
Through the following years, Shelby Seybert spent time mentoring me and developing quite the friendship between us. I met up with her at Calvary one Sunday and decided then that this was my new home. I love that so many in the Calvary family have taken great lengths to support me, help me grow, and empower me because they all fully trust in the Holy Spirit to change a life and that I was worth testing that trust. The way Pastor Dan leads his team and exhorts his congregations exemplifies that every human life has immeasurable value and Jesus' love running after them. And that's why I chose Calvary as my new home.