Staff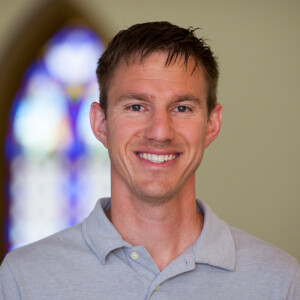 Jon Swanger
Outreach Director
I am the Community Outreach Director for Calvary Lewistown. I've been married to my beautiful wife, Nicole, since December 2008. I have lived in Lewistown almost my entire life. I was very blessed to grow up in a Godly home and my dad led me to Lord at the age of 5. I graduated from Liberty University in May 2010 with a Bachelor's in Business and Religious Studies. I have worked for the Commonwealth of Pennsylvania since February 2012 in Human Resources.
What brought you to Calvary?
During a commute to State College in 2017, I noticed the church building in Boalsburg. I truly believe Christ laid it on my heart to investigate what Calvary was all about. I did a google search and decided to attend a Saturday night worship service. I knew right away this was where God wanted me and my family to be and am so glad He brought us here!
What is your favorite thing about serving at Calvary?
I am so excited to be a part of what God is doing through Calvary, especially in Lewistown! My favorite thing about serving at Calvary is the impact it has on my local community. I love Calvary's mission to connect people to Christ, Community and their Calling and being able to play a small part in reaching the unsaved in Mifflin County is something I have desired to do for a long time.