Staff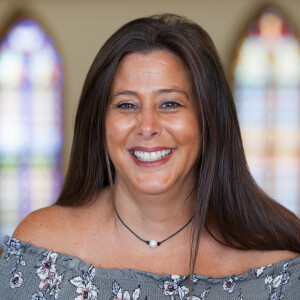 Tera Moon
Calvary Kids Director
I grew up in a Christian home and was saved when I was 6 years old; I was baptized when I was 12 years old. I learned at an early age how important it was to serve. I married Sean Moon in 1995, and we have 2 children: Victoria, who is a studying at Lock Haven University, and Brielle, who is in high school. I have been working for the Mifflin County School District since 2010 and am currently working at the middle school in the Life Skills and Autistic Support classrooms. I am also the director of Calvary Kids in Lewistown. Kids of all ages are my passion! My prayer is that every child, teenager, adult that I come in contact with will see Jesus in me!
We were introduced to Calvary by friends who invited us to check it out. We instantly fell in love with the vision and the people of Calvary!
I know beyond a shadow of a doubt, that we are right where God wants us and I feel very blessed to be a part of Calvary and what it stands for. I can't wait to see what God has planned for Lewistown!