Staff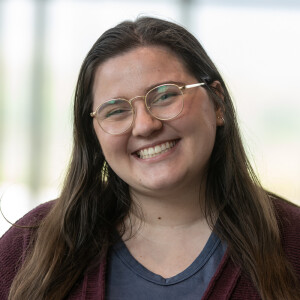 Lilly Sublett
Communications Director
Hey, y'all! My name is Lilly and I am the Communications Director at Calvary!
My family moved to State College when I was just a few months old. Over the last 5 years of my adult life, I have tried so many different things. I started college as a theatre student. I worked overnights at a local homeless shelter. I even took some time off of school to work at Walt Disney World in Florida, but I have always found Calvary to be home. God has called me to be a part of what He's doing here. In 2019, I joined Midtown staff as the Production Coordinator and was a Ministry Resident. I'm currently pursuing a degree in Journalism & Digital Media from Penn State World Campus and feel called to being a part of Calvary's vision to raise up leaders and be a Church Without Walls.
In addition to communications, I love serving on the production team.