Staff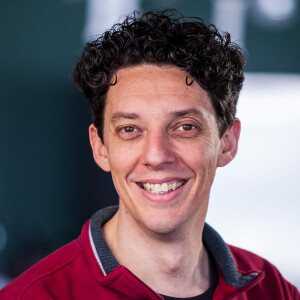 Dean Christian
Communications and Production Arts Director
office: 814.238.0822 ext. 19
dean@calvarysc.org
My wife and I started attending Calvary in 2004 when we were newly engaged. We loved the sense of community that was being fostered through Life Groups as well as the weekend worship experience.
Over the years at Calvary I have volunteered on both the IT and Production Arts teams before coming on staff. My current role is Communications and Production Arts Director, overseeing both printed and digital media creation and providing direction and resources for leaders at each site who oversee their own technical systems.
I grew up in New Zealand where I studied electrical engineering, media studies, and theatre. Before coming to Calvary worked in Christian broadcasting and outdoor camping ministry.