ONE Percent Offering
Each year Pastor Dan challenges us to go above and beyond the statistic that the average American gives just half a percent to those in need around the world.
Just think what could happen if 100% of us gave 1% of our income to serve those in need!
One hundred percent of funds given to the ONE% offering go to ministry projects outside the walls of Calvary, both locally and around the world.
Our 1% Offering Goal for 2021/(used in 2022): $240,000
Loving People Locally/US: $55,000
Community Outreach Fund: $20,000
Orphan Care: Blair & Centre Counties: $10,000
Food Security: Common Food/YMCA: $8,000
Christmas In Jail: $2,000
Out of the Cold: $7,000
Barnabas Team: $8,000
Loving People Globally $185,000
Myanmar Orphanages: $65,000
ICTS/Students in Myanmar: $45,000
Leadership Development in Rwanda/Kenya: $8,000
Foodpack for Refugees: $35,000
Myanmar Church Planting: $5,000
Bawi's Orphanage: $15,000
Church Planting in the Dominican Republic: $12,000

There are two ways to give:
Give Online

Give by mail: Calvary, 201 Harvest Fields Drive, Boalsburg, PA 16827 with a designation on your check for ONE%.


Here are some of the projects your gift supports...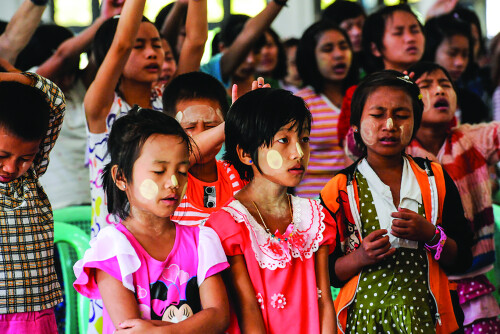 Orphans in Myanmar
Between sponsorships and the 1% offering Calvary helps to feed, clothe and educate over 200 kids at four different orphanages in Myanmar. You can't imagine the smile that comes on the face of a kid who has hope. Not only do we serve them, but they serve us by praying for us daily!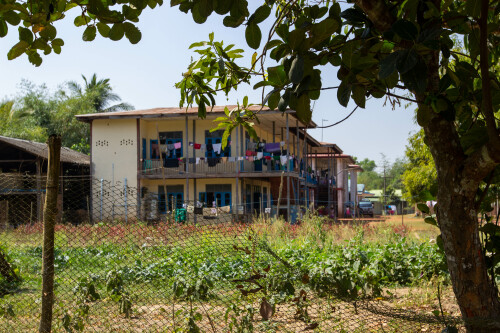 Facility Needs in Myanmar
This year we will be helping Moses Cung-Ceo to improve his small house so that he can serve boarding students. We will also continue to improve the new orphanage led by our friend Bawi a leader at ICTS.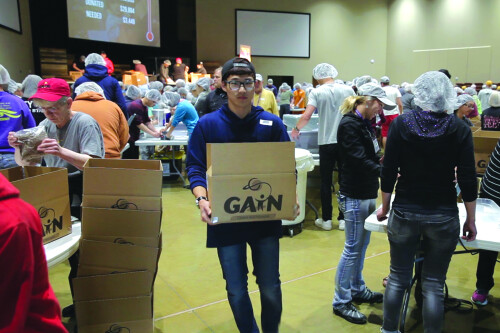 Food Packing for Refugee Children
In 2021, we will again be gathering to pack meals for refugees. These are people around the world who are living in some of the worst of conditions. When we feed them, Jesus smiles. It is our goal to raise the money to pack over 150,000 meals!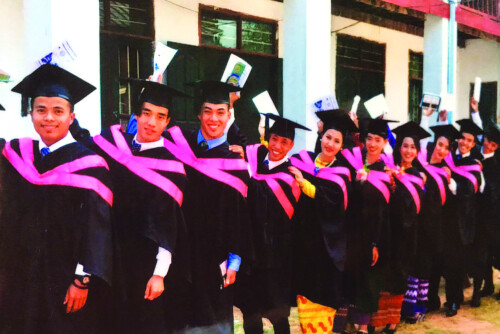 International Calvary Theological Seminary
This year we have 54 students, one of the largest classes ever! This school and it's leaders love Jesus and passionately serve to see Myanmar transformed by the gospel. It costs approximately $1000 per student per year, that's food, lodging and education! If only PSU was that cost effective!
Centre Country Orphan Care Alliance
The Centre County Orphan Care Alliance is a partnership of congregations working with Children Youth Services to provide every foster child in Centre County a home and ultimately a forever family.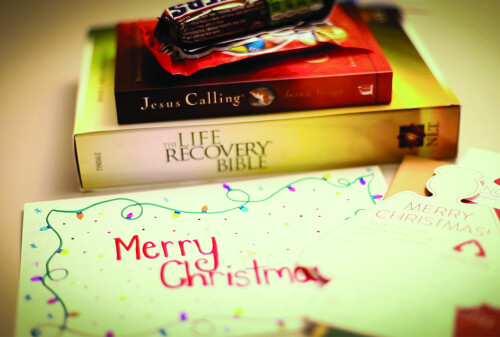 Christmas in Jail Program
For the last five years Calvary has been given the honor of blessing those who are serving out sentences in the Centre County Jail. These Christmas gifts provide Bibles, journals, devotional books, candy, and most importantly hope to people whom Jesus loves.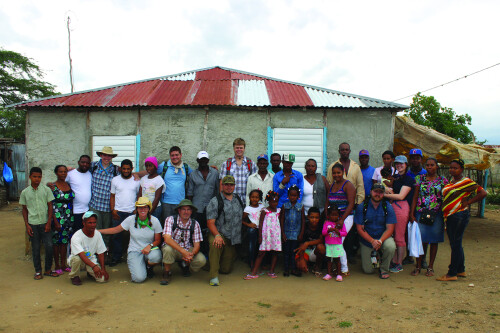 Church Planting in the Domincan Republic
We are in year four of a seven year commitment to help start a church that will serve a village of people in the poverty-stricken DR. While they have little, the leaders of the church-planting organization are amazing men and women who love Jesus and love their neighbors. We are part of changing lives in this island nation.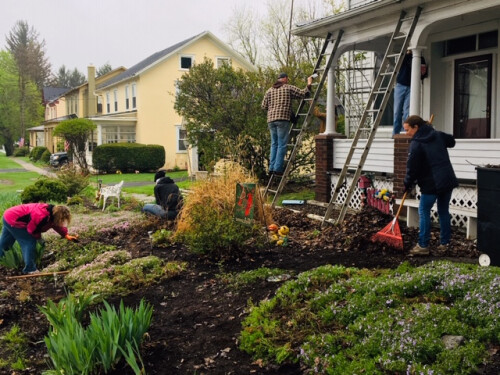 Community Outreach Fund
This fund gives us the opportunity to share with and serve a variety of local non-profits that come to us with needs. Last year we helped organizations and programs like the Pregnancy Resource Center, CityServe, the Barnabas Fund (helping individuals in financial crisis), Christmas Adopt-A-Family, and the banquet to appreciate foster families in Centre County.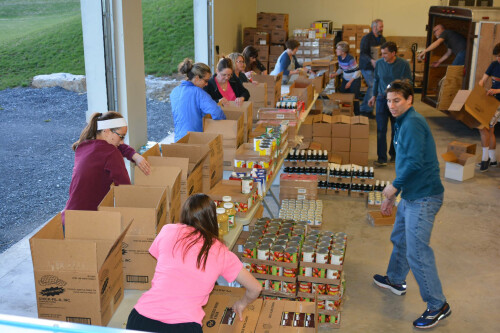 Common Food
Common Food was birthed out of Calvary and a passion to share food with those who are hungry. Common Food serves 120+ families a month in underserved areas of central PA.
Out of the Cold
This partnership of over a dozen congregations in the State College area, provides a warm place to sleep, supper and breakfast to our Centre County homeless friends. Many of these men and women have become part of our Calvary family.