Staff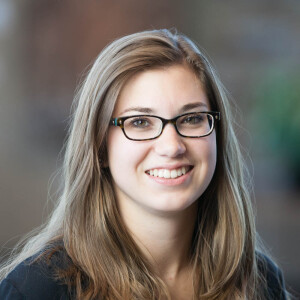 Courtney Logue
Production Arts
Although being a Centre County native, I did not start attending Calvary until 2017. Coming from a church-going family, my parents have always been involved with worship in one capacity or another. At age 12, I sat with my dad behind the soundboard and learned the ropes. My heart for serving behind the scenes had been kindled.

What brought you to Calvary?

During my senior year at Penn State, I decided it was time to try a new church and some friends invited me to Harvest Fields. After graduating, I stumbled upon a note in the bulletin calling for a production arts person, talked to Dean Christian, and the rest is history. Not long after, I also took on event management.

What is your favorite part about serving at Calvary?

What I enjoy most about my service is the team, and how every week is different. We're able to laugh about our mistakes but can effectively keep weekend tasks running smoothly. It's also fun to travel to other Calvary sites – to meet the people and see the places our sermons reach.