ABIDE: Connecting Women with Christ, Community and their Calling through Bible Study
Jesus said.. "If you abide in My Word [hold fast to My teachings and live in accordance with them], you are truly My disciples. And you will know the Truth, and the Truth will set you free." John 8:31–32 AMP

---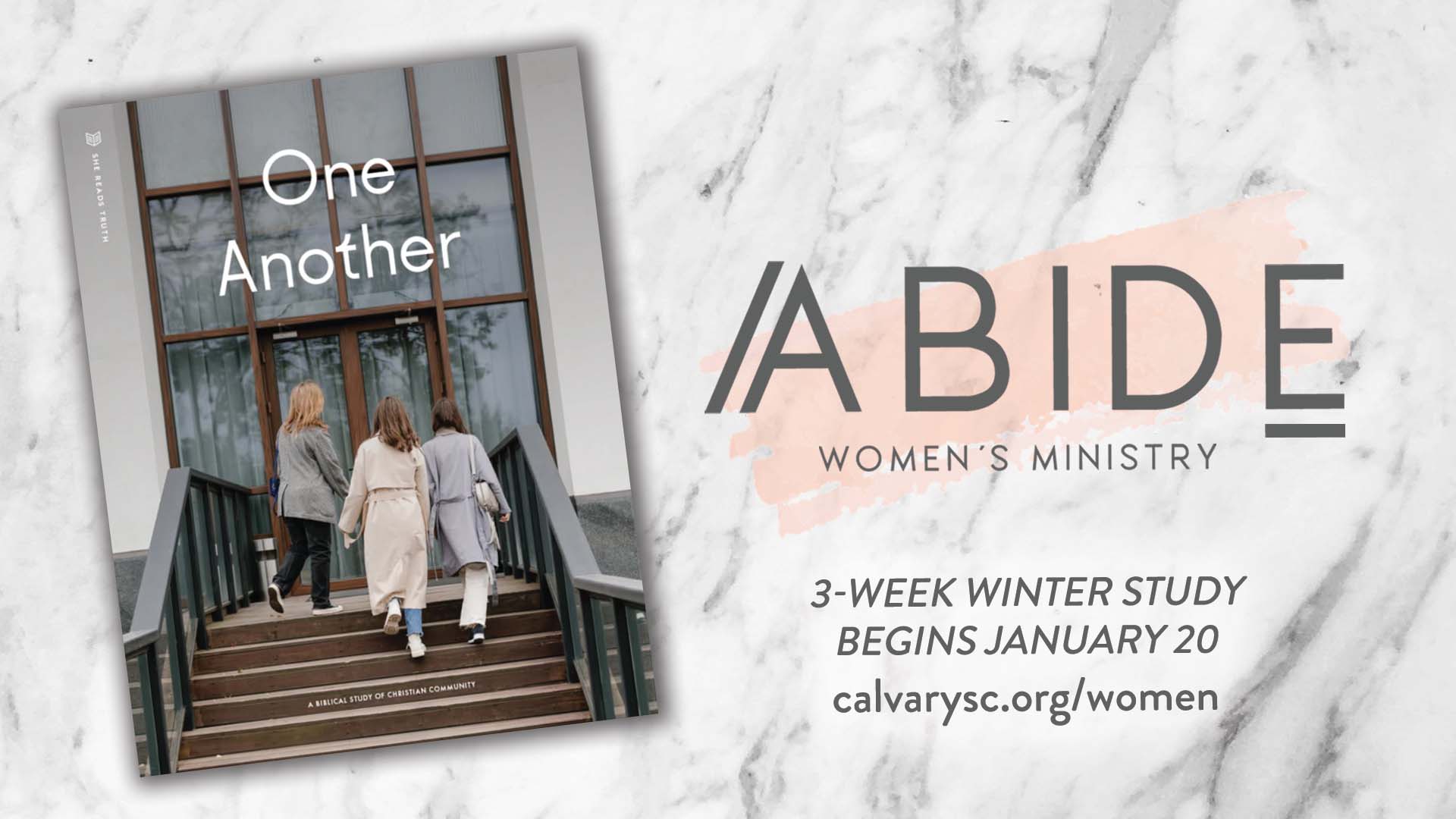 Click here to register for Winter 2022
We believe that community is a huge part of being The Church. How we relate to each other, serve each other, and build and maintain community is essential to the image of Jesus we are projecting out into the world. This is not a call any of us can ignore- we are not built to do life alone, and to thrive we must be more than passive participants in our communities. We are called to engage- to honor the people around us, to lead with the love Christ modeled for us, and to call others into community alongside us. How do we do this? What does the bible have to say about being together and living in community? We are going to take 3 weeks during the winter trimester and talk about it using the She Reads Truth plan, "One Another", as a guide. Join us for small group, discussion-based time in the Word as we dig into this topic together.
Dates:
January 27-February 10 (snow make up day 2/17/22)
Mornings- 9:30am, Harvest Fields and an on-line option
Evenings- 6:30pm, Harvest Fields and an on-line option
Cost:
$5 for in-person studies*
$5 for on-line studies*
$15 for in-person studies with childcare*
*You are responsible for getting your own copy of the study book. You can pick a digital copy or a traditional book. To purchase, please visit Shop She Reads Truth and search "One Another"

Q's