Staff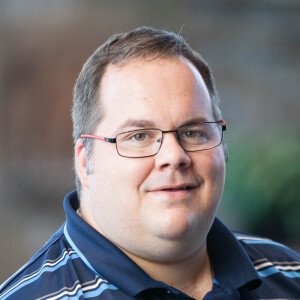 Bill Ewing
Gathering Pastor, Tyrone
office: 814-686-7007
I believe that we are a beautiful mess who loves serving the Lord and loving others just as they are. My wife, Sarah, serves as the Children's Ministry Leader and we have 3 children Olivia; Braden; and Rachel who also love serving through the worship team, children's ministry, and hospitality. My wife and I both have been working in public education for approximately 20 years now. Sarah is a special education teacher in the West Branch school district and I work as a Behavior Intervention Specialist and Safety & Security Coordinator as the Young Scholars of Central PA Charter School in the State College School District. Along with sharing the same birthday (12/19/77) my wife and I also graduated from Lock Haven University with degrees in Special Education and Secondary Education English & Spanish. I achieved my Master of Divinity Degree from Liberty University and I was ordained at the Emmanuel Baptist Church in Tyrone. My wife and I both graduated from Tyrone and we are born and raised and Tyronians. I was 17 when I entered into a relationship with Jesus Christ after struggles with drugs, alcohol, abuse, violence, and anger issues. I was called to the ministry while working at a private correctional facility as the Education Director.
What is your favorite thing about serving at Calvary?
I love working with other churches and pastors in Tyrone as we recognize how imperative it is to have a Kingdom vision and not a territorial one. I love serving Calvary Tyrone because I can relate to the people and their struggles and I understand the need for a Savior who loves me even with all my filthy rags, shame, and regrets. I also know the freedom from that bondage of sin and the unconditional love that Jesus has and shows to each one of us no matter what we bring to the table. God has uniquely gifted and created each of us and what we bring to the table is important to Him and others around us. I love the journey that Jesus takes us through as he molds and shapes us into a clearer image of Himself. God brought me to Calvary through a family connection, being at the right place at the right time, God's time! The opportunity to serve the people of Tyrone and the excitement I see from others in serving is what draws me to Calvary Tyrone as we seek to be a church without walls. I am thankful for the friendship and leadership of my mentor Pastor Carl Schmidt and the love, compassion, and care that my wife Sarah embodies, I am thankful for the support of Kristal, Dan, Stacey, Vince, Dean, Jorn, Kim, Pat, Thelma, Kert & Mary, Shawnee, and many others at Calvary, but most of all I am thankful for my Savior Jesus Christ, the Word, who loves me so much that He continues to shape and grow me and invites me to be on mission with Him which is so deeply, and profoundly satisfying.