Staff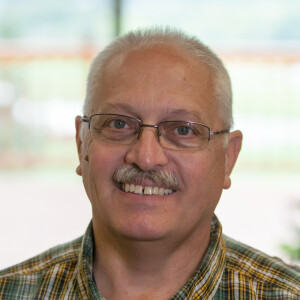 Mike Leach
Facilities Director
office: 814.238.0822 ext. 17
I am the Facilities Director for Calvary Harvest Fields. I manage staff, volunteers and service providers to maintain our five buildings, over 100 acres of property and hundreds of events annually. I also volunteer on the Production Arts and IT Teams in support of Calvary's 2030 vision.
I am married with three grown children and a granddaughter. My wife and I met while serving in the U.S. Army. Although educated in aviation maintenance I only worked a short time in the field. Through various tech service jobs, I helped usher in the digital age and learned how computers worked. I advanced through a series of Information Technology roles from networking, to inside sales to security and compliance.
What brought you to Calvary?

In search of a church connected to the community, we started attending Calvary in 2005. In support of the CWOW vision, we quickly plugged into volunteer roles and became members.After having enough of the IT arms race in 2018 I was selected to fill my current role.
What is your favorite thing about serving at Calvary?
Almost every day presents a surprise or opportunity to learn something new. My background in farming and other learned skills are put to use daily. My greatest satisfaction is hearing from our guests how accessible the Harvest Fields property is and how much they enjoy its beauty.